Where Monroe Canyon Assisted Living began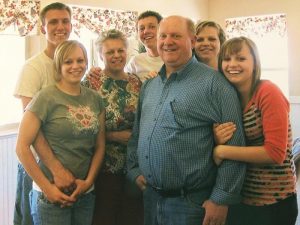 Monroe Canyon Assisted Living Opened in March of 2009.  Built by Errald and Nancy Curtis. Errald's dream was to build a Type I and Type II facility that would rival places north and south in quality care, amenities and beauty so that people wouldn't have to leave Sevier County to have an exceptional assisted living experience. Monroe Canyon Assisted Living has become South Central Utah's premier Assisted Living establishing a great reputation.
Monroe Canyon is located at 535 South Main Street in Monroe.  Licensed by the Utah Department of Health for 27 beds. The building has a large commons area, dining area, walk ways, hair salon, activity room, beautiful gardens, 23 resident spacious rooms, with cable and wi-fi.  The SW corner of the building is leased by Intermountain Healthcare South Sevier Clinic.  The Clinic opened in August 2012.
We are excited to announce a change in ownership of Monroe Canyon Assisted Living.  As the new owners, we will aim to carry on the legacy that Errald and Nancy Curtis started back in 2009 when Monroe Canyon Assisted Living was built. They have served diligently and been a pillar to the community. We hope to fill their shoes while striving for continuous improvement. We believe there is a bright future ahead.
A little background on us:
My wife, Kate and I have been married for 12 years and have 3 (almost 4) children. We both have experience working with the Senior Community and are passionate about serving those in need.  Kate is a Registered Nurse who graduated from BYU (2009) and has spent much of her career working in Nursing Homes, Assisted Living Centers, and Hospice. I also graduated from BYU (2008) with a degree in Economics/Business.
For the past 6 years, I have spent my career in Hospice and Home Health as Administrator/Executive Director. We both love working in the healthcare field and enjoy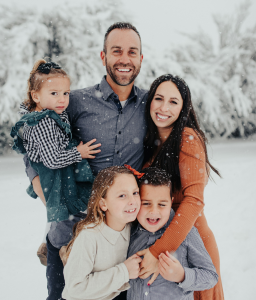 creating an environment in which individuals can thrive and grow in any stage of life. We are excited for this new step in our lives as new owners of Monroe Canyon Assisted Living.
While there will be some changes that come with transition of ownership, take comfort in knowing that our goal for Monroe Canyon Assisted Living is the same: Create a community that provides the best place to live, to work and to add value to the community. Our hope is that the life-style and day to day routines and comforts our residents will stay the same during this transition.
"It was a hard transition when our parents had to leave their home, but the care they received was exceptional! They were always treated with love and kept their dignity to the very end. We will always be thankful to Monroe Canyon Assisted Living for helping our family."
-Jerrele Dowell
"Assisted living lets grandma keep her independence with some help, gives me peace of mind and lets her still be grandma for visits, outings and family fun…"